I was thinking a lot about this man today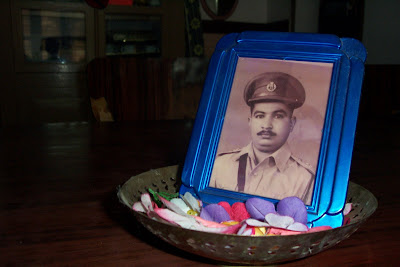 He is my grandfather (my mother's father), the only one among my grandparents whom i haven't seen. Whenever I talk about him i use 'Muthachan' to refer him. Muthachan was a great admirer of life and beauty of earth. He wanted to live a thousand years if possible. According to my mother he is the best father ever lived in this world. He loved his children more than anyone could love. You may have a difference in opinion but my mother never agrees..
He died when my mother was 13 in a car accident. Of my grandparents the one whom i love the most is my grandmother (Amooma, Muthachan's wife). She used to say that if Muthachan were alive it would have been him.
Muthacha, you live in my dreams, in my thoughts, forever ..